Inspiring anyone with a smartphone to tell their story through film
SF3 – bringing affordable and accessible filmmaking to the world.
SF3 2023 is wrapped!
A huge congratulations to all of our filmmakers, a big thank you to our incredible partners and so much appreciation for our judges, ambassadors, SF3 staff and to everyone who came out and was a part of the 9th Annual SF3. What a season! 
We had 4 live screenings in Sydney & Melbourne, two online masterclasses, a live advanced smartphone filmmaking with Jason van Genderen, a panel discussion with our SF3 Best Feature Film Award Winner, Levi Austin Morris who joined us from LA PLUS our Online Festival. 
We can't wait to do it all again but even bigger for our 10th season in 2024!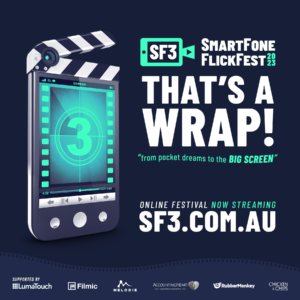 Entries for SF3 2024 are now open until September 1st, 2024. Enter now.
Our 2024 Festival will be held in Sydney in November 2024. 
The biggest congratulations of all goes out to all of our SF3 Award Winners. You can find the full list of our winners via our social pages: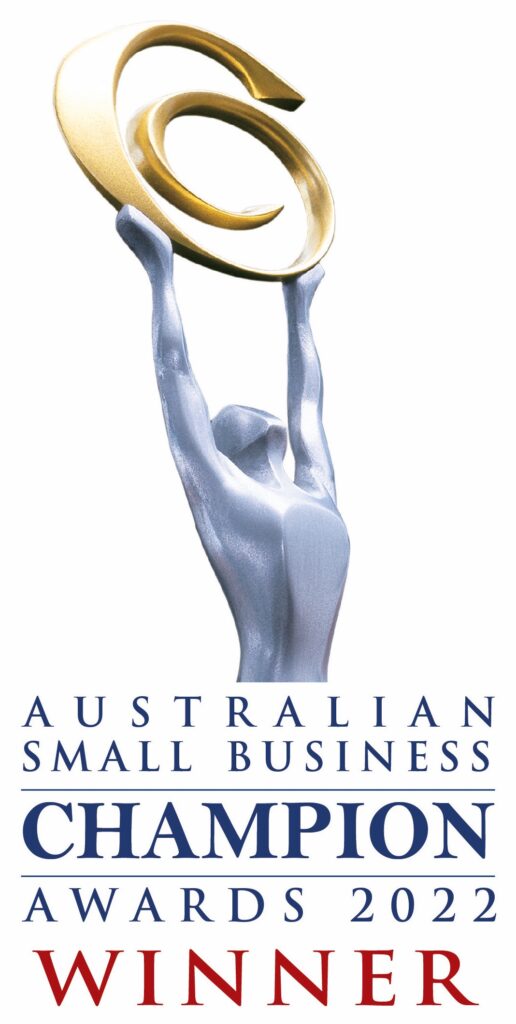 #BIGNEWS
We are super proud to announce that we are the 2022 Australian Small Business Champion Awards Winner for the Best Performing Arts Company. SF3's Angela picked up the award in Sydney at the Star Event Centre in front of a crowded room of more than 1000 people. It is a true honour and we thank everyone who has made SF3 what it is today.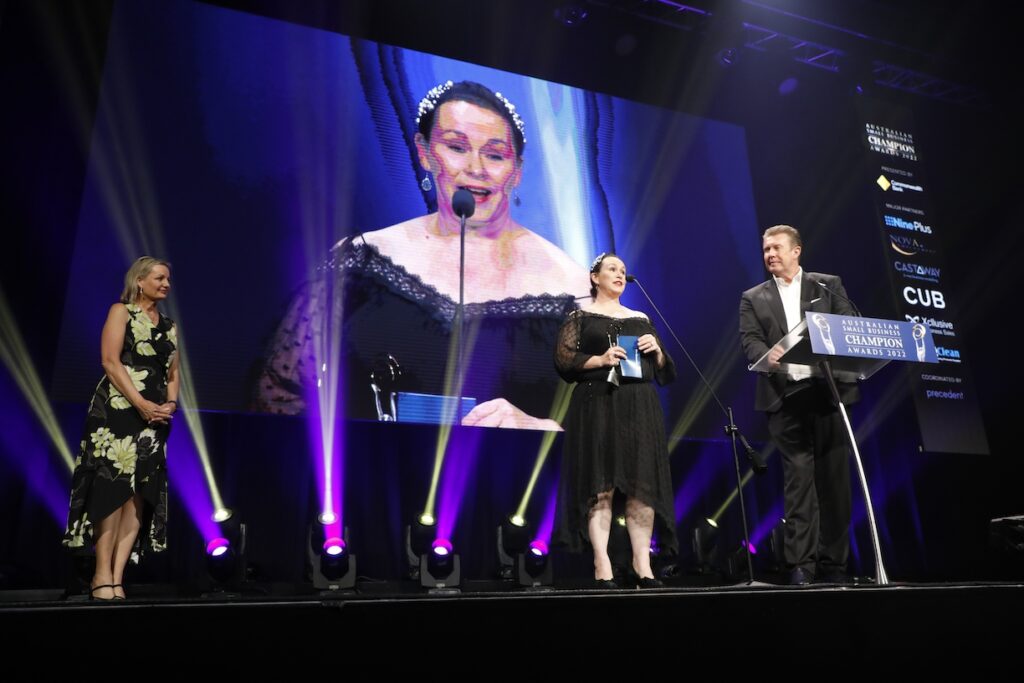 What is SF3?
SF3 or the SmartFone Flick Fest is one of the world's most prestigious film festivals for filmmakers of all ages and abilities. We are a world-wide festival open to anyone with a smartphone or tablet and a great idea for a short film.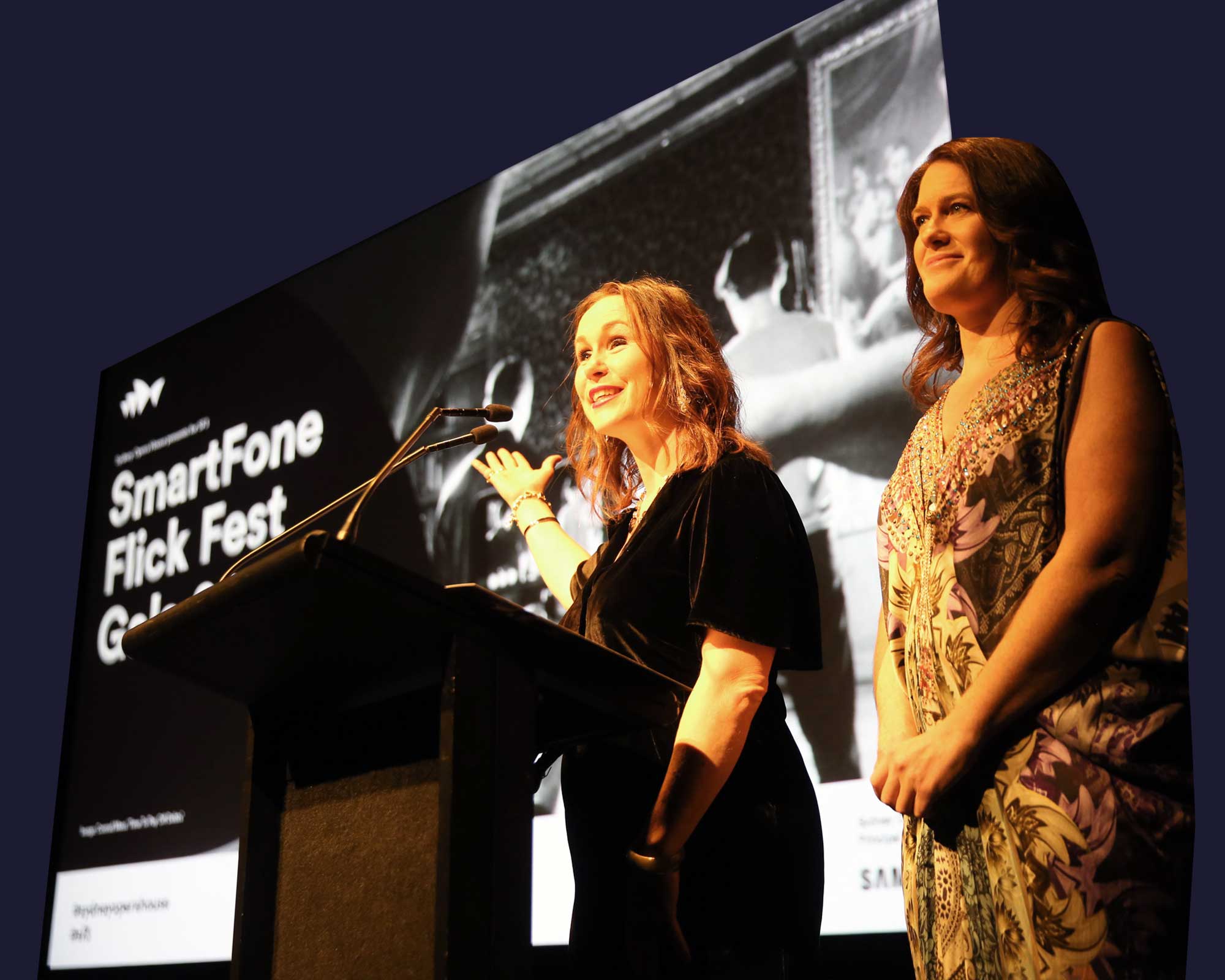 Past SF3 Films
Our recent winners are all on the festival circuit but you can watch some of our old finalists here from across the years and be inspired to pick up your phone and create your own!

SF3 is a top tier Smartphone Film Festival. The team genuinely love smartphone filmmaking and supporting smartphone filmmakers. They watch the films, they know the filmmakers. The festival is a professional, warm and inviting space.
Darcy Yuille
Filmmaker & SF3 Best Feature Film
2021 Joint Award Winner

This is the new wave of filmmaking and is something all cinema lovers will appreciate — it's a short, sharp feast of film.
Nicole Da Silva
Actor & SF3 Ambassador

A really fantastic festival run by the team with some phenomenal industry support. They really care about the filmmakers and put on a spectacular show.
Joshua Belinfante
Filmmaker & SF3 Best Australian Mini 2021 Award Winner
Workshops
We run smartphone filmmaking workshops around Australia and the world, from one hour classes to five day workshops to students of all ages and abilities, both live and online. Email us to find out more – sf3@sf3.com.au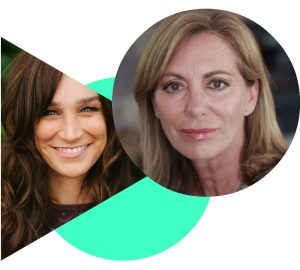 Our Ambassadors
Our Ambassadors are the most wonderful and supportive professionals from the elite of the film industry and include: Phillip Noyce, Kerry Armstrong, Nicole da Silva, Christopher Stollery, Kriv Stenders, Pieter de Vries, Garry Maddox, Kara Rose, Jon Bell, Anthony Kierann, Jason van Genderen & Emily Prior.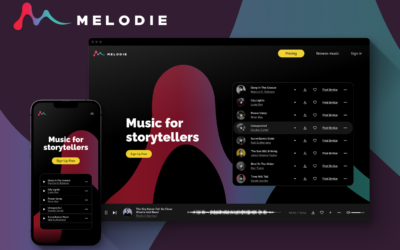 Kicking off SF3 2023 we have 2 FREE ONLINE MASTERCLASSES and we want you to come along. Wednesday 15th November at Midday AEST / 1 am GMT...
read more
Support SF3
We are currently seeking fun and innovative brands to join us for the next festival and beyond.
Let's
chat
Get in touch through our form or email us at sf3@sf3.com.au and we'll get back to you as soon as possible.