About
SF3 Festival Ambassadors
Phillip Noyce
Phillip Noyce was born in Griffith, New South Wales, attended high school at Barker College, Sydney, and began making short films at the age of 18. A poster for a screening of "underground" films had captured his imagination and the 16 US and Australian experimental films ignited something else. Four months later he shot his first short film, the 15 minute "Better To Reign In Hell" financed by selling roles to his friends.
In 1969, Noyce became the manager of The Sydney Filmmaker's Co-op, a collective of short filmmakers. With Jan Chapman, he ran the Filmmaker's Cinema for three years atop a socialist bookshop in Sydney, screening the short films of the directors who would go on to form the Australian New Wave: Gillian Armstrong, Peter Weir, Bruce Beresford, George Miller, Paul Cox. These were a generation of boomers who had grown up rarely seeing an Australian film, as British and American interests controlled distribution and exhibition Australia wide.
After graduating from Sydney University, he joined the newly opened Australian Film, Television, and Radio School in 1973, and released his first professional film in 1975. Many of his films feature espionage, as Noyce grew up listening to his father's stories of serving with the Australian Commando unit Z Force during World War II.
After his debut feature, the medium-length Backroads (1977), Noyce achieved huge commercial and critical success with Newsfront (1978), which won Australian Film Institute (AFI) awards for Best Film, Director, Actor, and Screenplay, opened the London Film Festival and was the first Australian film to play at the New York Film Festival.
Noyce worked on two miniseries for Australian television with fellow Australian filmmaker George Miller: The Dismissal (1983) and The Cowra Breakout (1984). Miller also produced the film that brought Noyce to the attention of Hollywood studios –Dead Calm (1988), which launched the career of Nicole Kidman.
Moving with his young family to the United States in 1991, Noyce directed five films over the following eight years, of which Clear and Present Danger, starring Harrison Ford, was the most successful, critically and commercially, grossing $216 million.
After 1999's Bone Collector starring Angelina Jolie and Denzel Washington, Noyce decided to return to his native Australia for Stolen Generations saga Rabbit-Proof Fence, which won the Australian AFI Award for Best Film in 2002. He has described Rabbit-Proof Fence as "easily" his proudest moment as a director: "Showing that film to various Aboriginal communities around the country and seeing their response, because it gave validity to the experiences of the stolen generations." Although independently financed, the film was a huge hit with Australian audiences and sold worldwide.
Noyce was also lauded for The Quiet American, the 2002 adaptation of Graham Greene's novel, which gave Michael Caine an Academy Award Best Actor nomination and earned best director awards from London Film Critics' Circle and National Board of Review in the US. After the Apartheid-set Catch a Fire (2006) in South Africa, Noyce
decided to make another big budget studio film with 2010's Salt, starring Angelina Jolie, which proved to be his biggest commercial hit to date, making nearly $300 million worldwide.
In 2011, Noyce directed and executive produced the pilot for the ABC
America series Revenge and has since directed numerous TV pilots including Netflix's What/If starring Renee Zellweger which premieres in June 2019.
Noyce's most recent film, to be released in August 2019, is Above Suspicion, starring Emilia Clarke and Jack Huston. Phillip Noyce's next film will be Rats of Tobruk adapted from his father's diary of the epic World War II Siege of Tobruk in Libya.
Darlene Johnson
Darlene Johnson hails from the east-coast Dunghutti people of NSW, Australia.
As a child, Darlene loved hearing her mother's stories of life as a performer in the travelling sideshows of country NSW. Her Mum's colourful tales of adventures as "Obelia the Mermaid", who could "eat, drink and smoke underwater", fired young Darlene's imagination. She also credits the George Street Cinema for her love affair with film. "It was the place I went to every day after school while my mother worked two jobs. The cinema quickly became my de facto babysitter and my cinematic pre-school!"
Darlene Johnson's career as writer/director started with the internationally acclaimed short film "Two Bob Mermaid". It deals with the effects of racism on a fair-skinned Aboriginal teenager and it struck a chord both nationally and internationally. It was nominated for the Baby Lion Award at the Venice Film Festival and took out Best Australian Short Film at the Australian Film Critics Circle of Australia and Best Dramatic Short at the Asia Pacific Film Festival. Darlene wrote and directed "Stolen Generations", which was nominated for an international EMMY Award; "Stranger in my Skin"; The Making of Phillip Noyce's "Rabbit-Proof Fence"; Gulpilil – One Red Blood, a biography of the actor David Gulpilil, and a supernatural fictional drama "Crocodile Dreaming" featuring the first-time pairing of legendary Aboriginal actors David Gulpilil and Tom E Lewis.
Next was Johnson's poetic and moving portrait of Frances Djulibing, "River of No Return". It explores the complexities of becoming an actor and living in a remote community. It was chosen as the opening night film at Toronto's 2008 ImagineNATIVE Film Festival.
Darlene has produced documentaries for the Message Stick series for ABC TV. She wrote, directed and produced the independent documentary "The Redfern Story" for which she received an Australian Directors Guild nomination for Best Direction in a Documentary. It won Best Social Political Documentary at the ATOM Awards and was a finalist in the Walkley Awards and the Sydney Film Festival Documentary Awards. Her short film "Bluey" was fully financed by Screen Australia, premiering at the Sydney Film Festival where it won the Events Cinema Award for Best Screenplay and Best Direction in a Short Film at the ADG Awards, going on to acclaim winning 14 awards at numerous Australian and international festivals, including USA, Montreal and Mexico.
In 2019 Darlene won the Inaugural International Screen Scholarship in New York City, awarded by the Australian International Screen Forum and the American Australian Association.
Darlene was the first recipient of the Inaugural Shadow Directorship, an Australian Directors Guild and Screen Australia's Gender Matters initiative and completed a shadow directorship which led to her directing on the long-running serial "Home and Away". Darlene went on to direct episodes of the new TV drama serial "The Heights" for Matchbox Pictures and episodes of Neighbours, Australia's longest-running TV serial. Darlene received her third Australian Directing Guild Award nomination for her directing work on "The Heights." Since then, Darlene has directed TV shows for ABC TV and Aquarius Films, including "Born to Spy", which just sold to the BBC. She recently worked alongside Director Jocelyn Moorhouse and DOP Donald McAlpine on a new TV series, "Savage River", where she completed a director and producer's placement and was also the 2ndUnit Director for the whole series. Savage River just won the SPA Award for best Telemovie or Miniseries Production of the Year.
In 2021, Darlene was the Inaugural recipient of the Deutsche Bank First Nations Creative Fellowship in partnership with the Sydney Film Festival. She has a number of original TV and feature film projects in development.
Kerry Armstrong
Kerry Armstrong's illustrious career spans theatre, television and film, with Kerry historically winning two AACTA awards in the same year – for her performance as Heather Jelly in ABC original TV series Seachange and for the role of Sonja in acclaimed feature film, Lantana from director Ray Lawrence.
Kerry's many leading TV credits include Network TEN's The Wrong Girl, and Ocean Girl, the ABC's Bed of Roses, Come in Spinner, Police Rescue and the critically acclaimed MDA in which she starred as Dr Louella Davis, Network Nine's comedy All Together Now, Crawford's Skyways and in the TV cult classic Prisoner.
Kerry can most recently be seen in the leading guest role of Alice Wells on Neighbours for TEN, in the series regular role of Jean in the comedy series Frayed for the ABC as well as the much anticipated return of Heather Jelly to Seachange, 20 years later, for the Nine Network.
Kerry's US television lead role credits include Murder She Wrote for CBS, Aaron Spelling's Dynasty, the CBS telemovie Heart of Fire, and ABC mini-series 20,000 Leagues Under the Sea. Kerry's lead role film credits include director Paul Currie's two films 2:22 and One Perfect Day, director Paul Ireland's Pawno (for which she received an AACTA nomination for Best Supporting Actress – Kerry's 6th nomination), Jesse O'Brien's comedy horror Two Heads Creek, Anna Reeve's The Oyster Farmer, Darren Ashton's Razzle Dazzle, Nadia Tass's Amy, Mark Joffe's Grievious Bodily Harm, and the Australian classic – Bruce Beresford's The Getting of Wisdom. Kerry will next be seen in director Dean Murphy's feature The Very Excellent Mr Dundee opposite Paul Hogan.
Kerry's theatre credits include the role of Isabella in Measure for Measure and Christina in Tom Stoppard's Dalliance. Kerry directed The Woolgatherer at La Mama Theatre, and a series of short plays for The Melbourne Storytelling Festival.

Luis Fernandez
Venezuelan born Los Angeles based actor, writer and director with a carreer expanding almost three decades in Latin America and the US.
Award-winning actor and best-selling author, as a filmmaker has explored storytelling using smartphones as the main tool of artistic expression since 2019. A proud ambassador of the SF3 family and winner of our SF3 Best Feature Film Award in 2022 for Desconocidas or Unknowns.

Kriv Stenders
Kriv Stenders is one of Australia's most renown, respected and prolific film directors with numerous critically acclaimed and award winning shorts, documentaries, music videos, television commercials, television series and feature films to his credit. His early feature films include Blacktown, The Illustrated, Family Doctor, Boxing Day, and Lucky Country.
His fifth feature, Red Dog, released by Roadshow in August 2011, earned over $22 million at the box office, making it the eighth highest grossing Australian film of all time. It has also become the highest selling Australian DVD of all time. Red Dog won both Best Director and Best Film at the 2011 IF Awards and Best Film at the inaugural 2012 ACCTA Awards. In 2014 Kriv directed Kill Me Three Times, starring Simon Pegg, Bryan Brown, Alice Braga, Teresa Palmer, and Sullivan Stapleton. That same year he directed The Principal, a four- part television drama for SBS, starring Alex Dimitriades and Aden Young, plus the feature- length documentary, Why Anzac with Sam Neill. In 2015, he directed Red Dog : True Blue, the sequel to Red Dog which was released by Roadshow on Boxing Day 2016 and went on to earn more than $7 million at the local box office. In 2016, he directed Australia Day for Foxtel, Hoodlum and Icon Films which starred Bryan Brown and Sean Keenan and was the first film released on the Dendy Demand platform.
In 2017 Kriv directed Wake In Fright, Stephen M. Irwin's contemporary re-imagining of the Australian classic which aired as a two-parter on Channel TEN. Kriv 's critically acclaimedfeature-length documentaryThe Go-Betweens: Right Herepremiered at the 2017 Sydney Film Festival and also screened at the Melbourne, Perth and Brisbane Film Festivals ahead of a successful limited theatrical release. That same year he also completed production on Foxtel's The Pacific With Sam Neill, a six-part documentary series retracing Captain Cook's journeys across the Pacific which he co-directed with Sally Aitken. Kriv recently completed the Vietnam War epic, Danger Close : The Battle Of Long Tan, starring Travis Fimmel and Richard Roxburgh which was released theatrically across Australia through Transmission Films in 2019. He is currently in post-production on two feature documentaries about Slim Dusty' wife, Joy McKean and racing legend, Peter Brock for Universal Pictures which are due for release in 2020.
FEATURE FILMS
DANGER CLOSE : THE BATTLE OF LONG TAN (2019) AUSTRALIA DAY (2017)
RED DOG : TRUE BLUE (2016)
KILL ME THREE TIMES (2014)
RED DOG (2011)
LUCKY COUNTRY (2009)
BOXING DAY (2006)
THE ILLUSTRATED FAMILY DOCTOR (2005) BLACKTOWN (2005)
TELEVISION
BETWEEN TWO WORLDS – Set-Up Director, 2 x episodes (2019) WAKE IN FRIGHT – 2 x part Mini-Series (2017)
THE PRINCIPAL – 4 x part Mini-Series (2015)
JACK IRISH – 2 x episodes (2018)
DOCTOR, DOCTOR – 6 x episodes (2016/17/19) A PLACE TO CALL HOME – 2 x episodes (2016) HUNTERS – 2 x episodes (2016)
DOCUMENTARIES
SLIM & I (2020)
BROCK (2020)
THE PACIFIC : IN THE WAKE OF CAPTAIN COOK WITH SAM NEILL (2018) THE GO-BETWEENS : RIGHT HERE (2017)
WHY ANZAC WITH SAM NEILL (2015)
MOTHERLAND (1994)
Nicole da Silva
Nicole da Silva is well renowned for her work on Fremantle Media's Wentworth. As the tough talking 'Franky Doyle', Nicole has created a strong and enduring character that has enthralled fans worldwide, capturing the hearts and minds of many and establishing a cult following. Nicole has received generous critical acclaim, winning an ASTRA Award for the Most Outstanding Performance by a Female Actor in 2014, as well as a Silver Logie nomination in 2015 and 2017.
Apart from her role as 'Charlie', the romantic lead in Doctor Doctor, Nicole is also well known for her leading role as Snr Const. Stella D'Agostino in Southern Star's AFI award winning drama Rush, which receiving outstanding industry recognition over the show's four season run. Nicole also played major roles in the SBS series Carla Cametti PD, gaining a Best Actress nomination at the Monte Carlo Television Awards, and in the Foxtel series Dangerous for which she received a Graham Kennedy TV Week Logie Award Nomination for Most Outstanding New Talent. Other television credits include All Saints, Home and Away and East West 101. Most recently, Nicole has been working on a US television series for children, Gortimer Gibbons Life on Normal Street.
This year will see Nicole in the US feature The Tangle, directed by Christopher Soren Kelly. Nicole has also appeared in the feature Drama and the short film The List, directed by Joel Edgerton.
Her theatre credits include Malthouse Theatre's Blood Wedding directed by Marion Potts, A Behanding in Spokane with the Melbourne Theatre Company, B.C. with The Hayloft Project and This Is Our Youth at FortyFiveDownstairs. Nicole also produced and performed in Queen C for B Sharp at Belvoir St Theatre and A Life in the Theatre for Darlinghurst Theatre.
In 2014 Nicole was the first appointed Champion for the Australian National Committee for UN Women.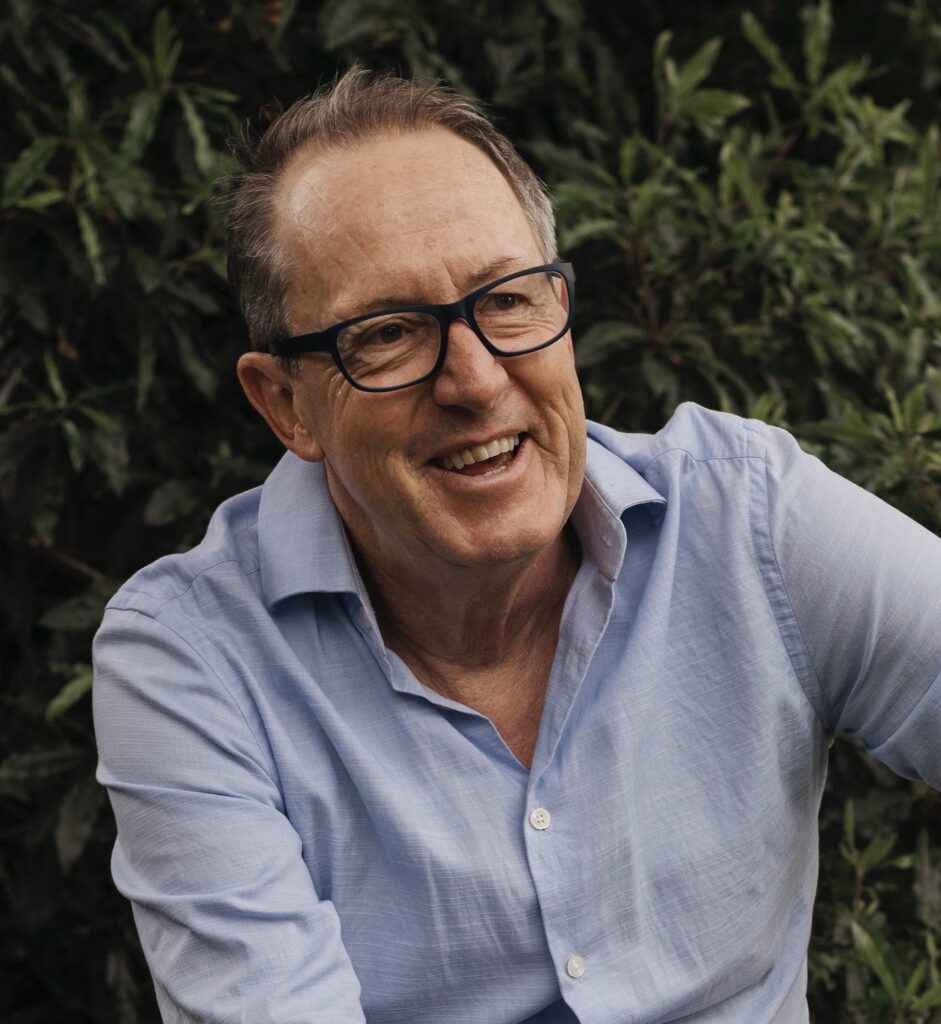 Garry Maddox
Garry Maddox is a senior writer at The Sydney Morning Herald with a specialty in covering film. He is a former policy manager for the Film Finance Corporation, magazine editor and board member of the Sydney Film Festival. He regularly hosts filmmaker Q&A sessions and industry masterclasses.
Anthony Kierann
Anthony is currently the Chief Operating Officer of one of Australia's leading performing arts institutions, Actors Centre Australia.  Anthony is an Ambassador and Jury member for SF3 Smartphone Film Festival; he sits on the Board of Directors for Australia's Largest Film Festival, The Alliance Franchise French Film Festival.  Recently Anthony launched a new Teachers Academy with a Global partner partnered with ACA. 
Anthony worked as the General Manager of Australia's Number one film location at Event Cinemas George Street. Winning a company award across New Zealand, Germany and Australia. Subsequently Anthony moved further into Film Exhibition, programming, creating initiatives and programs within Event Cinemas nationally. As General Manager of Film Festivals, Australian Cinema and Programs, Anthony created programs such as the popular National In the House program hosted by Jabba Davis and David Quinn, Niche505, Outta The Box, Hollywood Classics, JFF Fringe and The Artists Room conversation series in collaboration with Screen NSW and AFTRS with Phillip Noyce, Gillian Armstrong, David Wenham and other Australian industry artists, hosted by Margaret Pomeranz and Luke Buckmaster. 
Anthony championed Event Cinemas co-sponsorship of the inaugural Create NSW 360 Virtual Reality Film Conference.  He has a passion for community, developing partnerships, growth opportunities for emerging filmmakers and festival expansion.  He initiated the Award for Best Short Screenplay Award for Mardi Gras Film Festival – My Queer Career, the Best Australian Short Screenplay award with Sydney Film Festival, and award partnerships with South Australian Screen Association, Tropfest Kids and most recently ACA partnerships with SWIFF, My Queer Career, Northern Territory Arts, Bus Stop Films, WIFT, Sydney Science Fiction Film Festival.  Festival groups Anthony has closely worked with include some of the largest and culturally prominent, Adelaide Film Festival, Sydney Film Festival, Russian Film Festival, Mardi Gras Film Festival, Japanese Film Festival, Winda International Indigenous Film Festival, SF3 Film Festival, Documentary Foundation Australia, Gold Coast Film Festival, Queer Fest, International Adelaide Kids Film Festival, Monster Fest and the Jewish Film Festival.
Anthony has been a Short Film jury member for AACTA, Gold Coast Film Festival SIPFEST, SF3, a keynote speaker at NSW Public Schools Film Festival symposium and was on the advisory panel for the City of Sydney Council for three years.
Anthony implemented the ACA Masterclass series working with Samantha Lang, Kriv Stenders, Damon Herriman, Alex Proyas, Monica Zanetti, Rosie Lourde, and Joanna Murray Smith. ACA on the road, taking Master classes around the country to regional and other areas allowing the community to experience Actors Centre training. Anthony produced the ACA "in Conversation" series with guests Hugh Jackman, Scott Hicks, Georgia Parker, David Wenham, Susan Prior and other industry guests.  West End Pictures a new film program came to life furthering film collaborations with ACA hosted by film critic Garry Maddox. Collaborative associations with writers, directors, producers, and industry organisations have been included within ACA corridors. 
In collaboration with Bus Stop Films, and supported by the Australian Government, a new devised acting program for people living with disability is a welcome addition to ACA. The program is workshopped and designed by ACA teachers in collaboration with Bus Stop Films students, culminating with a public performance. 
Christopher Stollery
Christopher is a graduate of both the National Institute of Dramatic Art (NIDA) and the Australian Film Television & Radio School (AFTRS). He has toured the stages of Europe with Cate Blanchett, appeared with John Cleese at the Sydney Opera House, performed in a musical with Tim Minchin and directed Australian Test Cricket Captain Steve Smith in a TVC.
A regular with Sydney Theatre Company, Belvoir Street and the Ensemble, Christopher was also an asssociate artist with Bell Shakespeare Company for 15 years appearing in 19 productions. He has been nominated for a green room award twice and won a Sydney Theatre Award in 2009.
Christopher has been a regular character on several Television Series – Wild Boys, Sea Patrol, State Corner and The Flying Doctors. His film credits include Predestination, The Rage in Placid Lake and the forthcoming feature film The Nightingale.
His first short film was a Tropfest finalist and nominated for an AFI award. His subsequent short films have won over 30 awards internationally including Palm Springs, Aspen and Best Screenplay at Flickerfest. Upon graduating from AFTRS he was the recipient of the inaugural Televsion Director's attachment position sponsored by Screen Australia and Australian Directors' Guild. His film 'No Budget' was also the winner of SF3 2016 Best Film.
Emily Prior
Emily Prior is an 14 year old model, actor and disability activist. After failing to see disability being represented in Film, Media and Advertising, Emily decided to forge her own path as a filmmaker and actor.
Challenging the industry to not only include disability but ensuring disability is included by by making her own short films and including disability in them. Her message is always the same. 'It's important to represent people with a disability in TV, Film and Advertising because "it's who we are"
Emily recently created her own YouTube Series "5 Minutes with Em", a series of short documentaries following her role as Youth Ambassador for the World Wheelchair Rugby Championships and a short film that tackles the important subject of bullying. Emily is always filming and creating. She is incredibly excited to be the very first SF3 Kids Ambassador.

Jason van Genderen
#Filmbreaker
Obsessive rule breaker, creative agitator, and smartphone cinematic advocate.
Jason's story started on the global stage of Tropfest NY in 2008 with an unexpected short film win shot on a Nokia N95 for $57. In 2020 he survived home isolation by capturing charming videos documenting life with his 88 year old mother (Oma) living with Alzheimers disease and vascular dementia. Over 80,000,000 views later he's been featured on shows such as Good Morning America and The Late Late Show with James Corden. This journey is now the story of a feature-length documentary.
His passion for smartphone filmmaking carries through from his popular festival shorts and workshops right through to the commercial work he champions at his own production studio, Treehouse Creative.
Jason currently divides his time between being a carer (for Oma) and working on a feature length documentary film about their family's navigation through life with dementia.
Pieter de Vries
Pieter de Vries ACS is one of the leading documentary cinematographers. From the heights of the Space Shuttle to the depths of the North Atlantic Ocean, from ancient land turtles on the Galapagos Islands to sublime performances of the music of Vivaldi, this internationally recognised filmmaker has been there with a camera. His films have won numerous awards, including several Emmys and BAFTA's. He has won the Australian Cinematographer Society's top Award, Cinematographer of the Year. Based in Australia, he spends much of his time traveling, working on productions for the BBC, Discovery, ABC and National Geographic.
Pieter, during a career that spans four decades, has filmed in more than one hundred and eighty-five countries and territories, including the Arctic, Antarctic, the Galapagos Islands, Russian Far East and for NASA in space. He is considered a leading expert in deep-ocean cinematography and he's filmed at extreme depths with director James Cameron, exploring the interior of the wreck of Titanic for the 3D IMAX feature documentary, "Ghosts of the Abyss". He also contributes to the many documentaries presented by Sir David Attenborough and is an industry creative partner with Apple and Sony.  
Pieter also conducts One-to-One training and masterclasses in Australia and New Zealand. These events, aimed at aspiring cinematographers, have attracted many participants over the past twelve or so years.
Support SF3
We are currently seeking fun and innovative brands to join us for the next festival and beyond.
Let's
chat
Get in touch through our form or email us at sf3@sf3.com.au and we'll get back to you as soon as possible.